🏝️Go Hanauma 🏝️
Popular tour option in Hawaii/Oahu in 2023
at the recommended snorkel spot Hanauma Bay/Hanauma Bay
Let's go snorkeling!
Would you like to join a guided small-group snorkeling tour for up to 5 people?
It's okay even for first-timers or those who can't swim at all.
Please leave it to us even if you are traveling with children(5+) or the elderly!
This is a tour that will be held at your own pace!
An experienced veteran guide will guide you through the sea world confidently and safely.
We will guide you on the best course according to the sea conditions on the day!
You'll double your chances of seeing more tropical fish than if you went on your own!
Free photos and videos taken on the tour!
Our experienced female guide, who has swam all over Hanauma Bay, will guide you through the underwater world of Hanauma Bay on a snorkeling tour. "I can't swim, so maybe it's not possible for me?" If you are thinking that, please leave it to us! Since you will be wearing a life jacket, you won't have to worry about floating! We will teach you everything from how to breathe to how to swim. If you are anxious or have small children, please feel free to leave it to me as I will ensure your safety while you swim. We will help you have a memorable time that will make you feel safe and fun!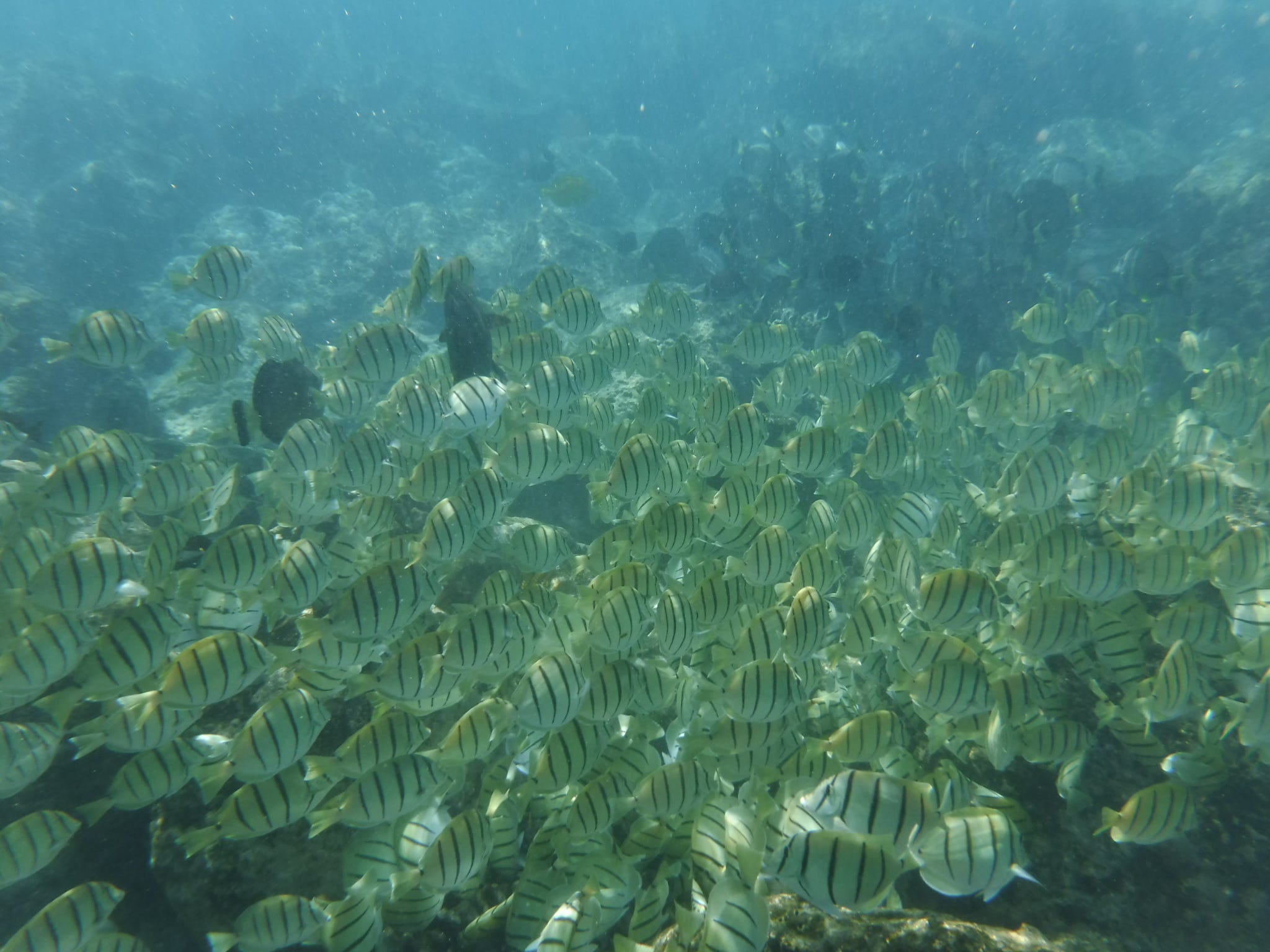 🌈Why we recommend the tour🌈
Online reservations are required two days in advance of your arrival to Hanauma Bay, but if you take a guided tour you won't need to make a reservation yourself as the guide has a permit approved by the state of Hawaii, and you won't have to wait in the admission line! You can leave it to the guide and enjoy the snorkel tour with peace of mind.
We often hear people say, ''We didn't see many fish when we went there by ourselves, but there were so many fish!'' Yes! With a guided tour, you can see lots of tropical fish and if you're lucky, even turtles!
Every time, we hear from people who say, "I swam well! I was very satisfied!"
We also take photos and give them away for free so you can remember your tour!
Of course, you can also bring your own camera!
*Tours are only available on Wednesday, Thursday, and Friday.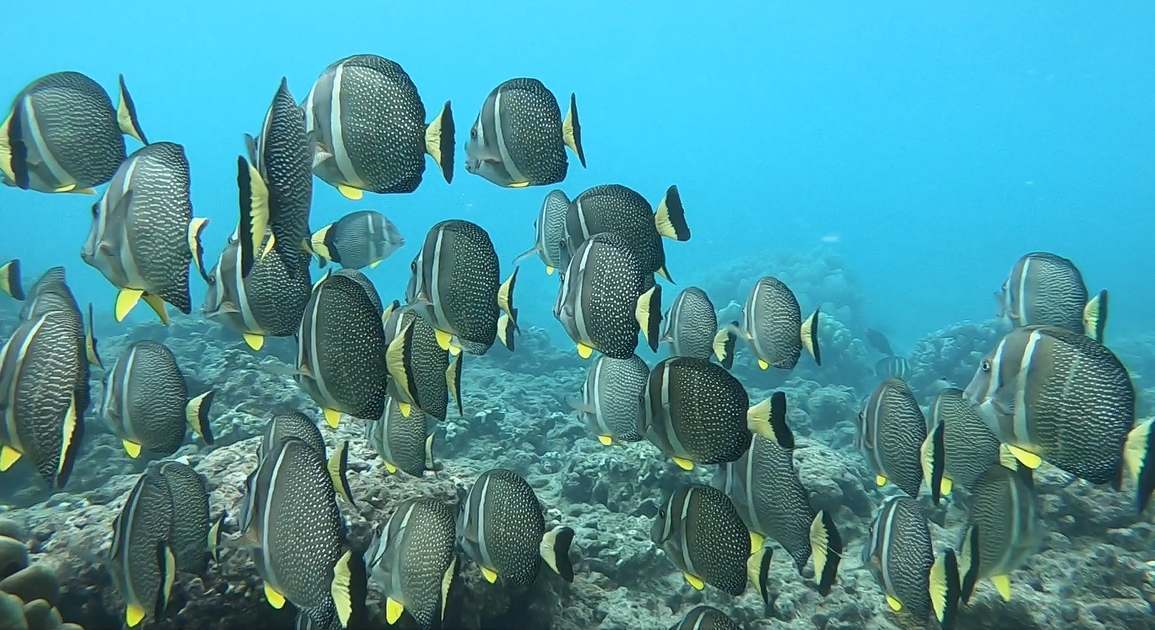 🐟What kind of place is Hanauma Bay? 🐟
Hanauma Bay is located on the right/southeastern side of Oahu on a map. It is a beach where a volcanic crater has become an inlet due to wave erosion, and is a park that is now considered a nature reserve and marine life preserve.
Hanauma Bay is covered with rocky reefs and coral reefs, which are home to many tropical fish and sea turtles, and you can see fish even in the shallows. Be sure to visit Hanauma Bay, which has been voted the #1 best beach in the United States!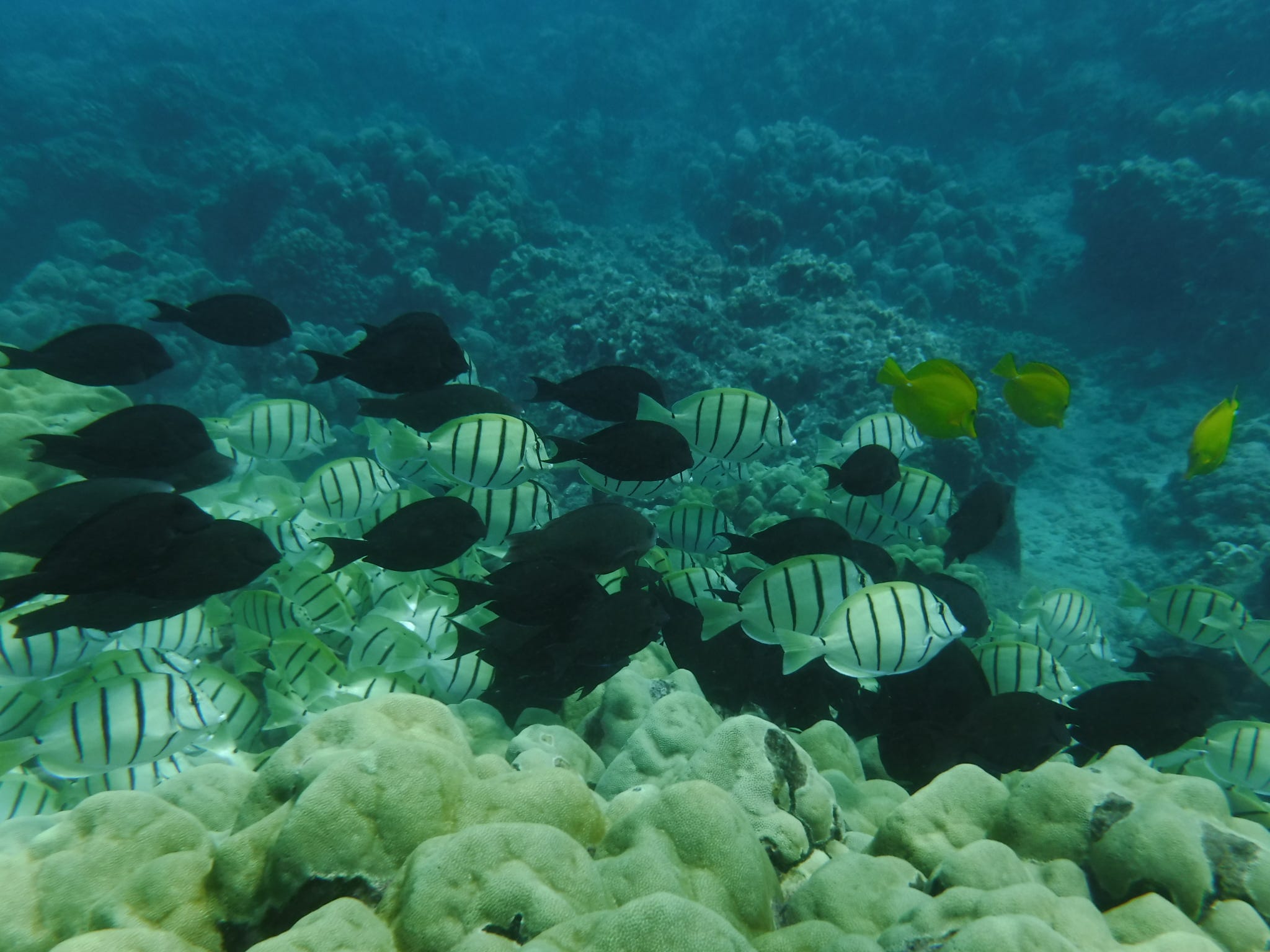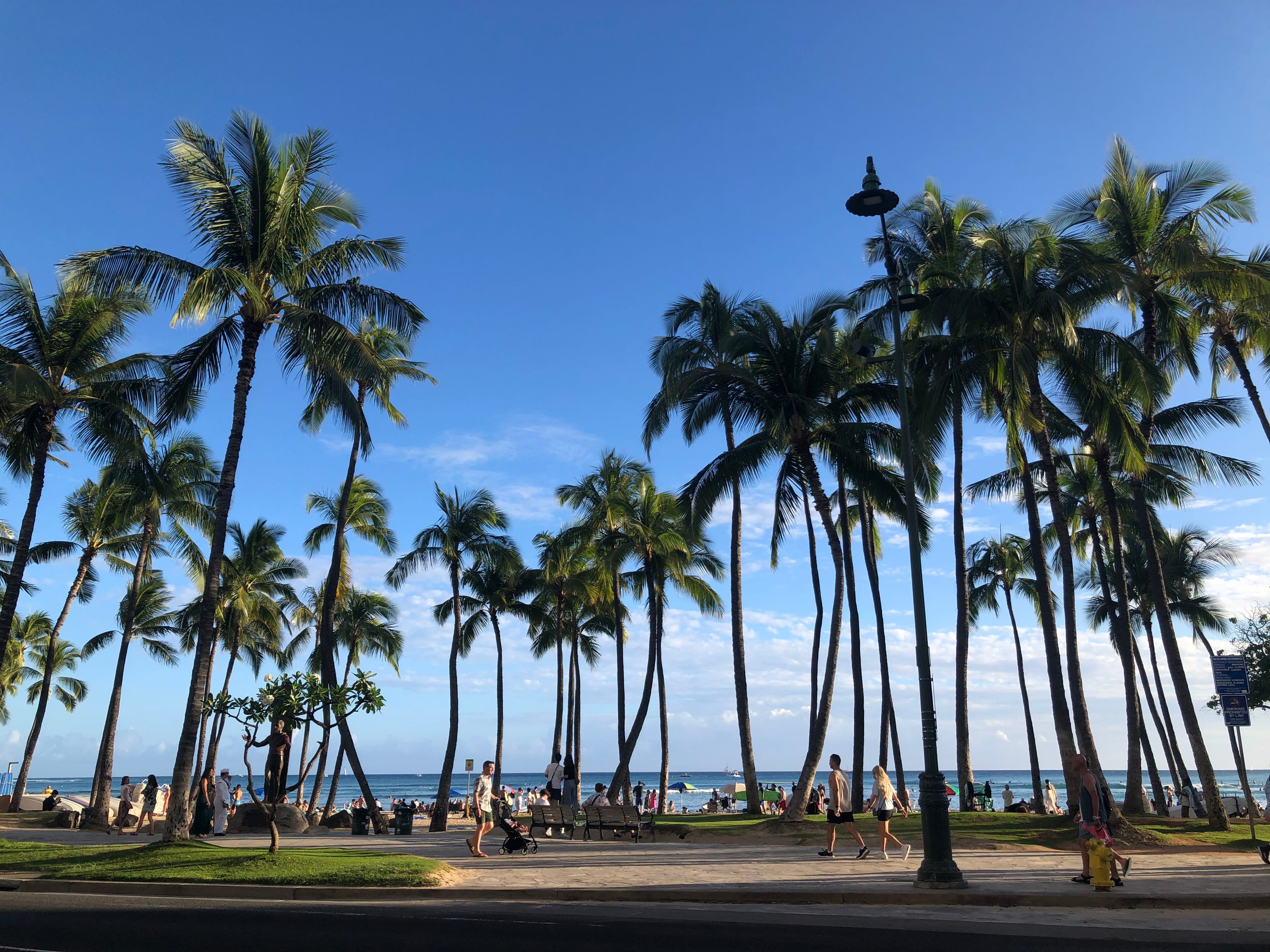 Schedule of the tour
6:30am - Pick up at Waikiki/Kahala hotel or designated location
(Afternoon tour starts at 11:30)
Arrive at Hanauma Bay and have your guide purchase the $25 entrance fee
Mandatory video viewing after entering with guide
Take the tram or walk down to the beach
Use the restrooms and get ready.
(Valuables will be stored in a locked box)
Snorkel briefing
Check out what kind of fish you might be able to see at kiosk's fish encyclopedia board
Practice snorkeling!
Once you're ready, I will guide you with the best course for the day!
(We will snorkel for about 1 hour, but I will adjust to individual physical condition)
After the tour , We will take shower , change clothes, and snack time.
Depart from Hanauma Bay
Arrive at hotel around 10:30~

*Please put on your swimsuit in advance and bring a change of clothes and a towel.
*Tours may be changed or canceled depending on weather, traffic conditions, etc.
*Please note that we will be unable to upload images in unforeseen events such as camera malfunctions, etc.
🐠What's included in the price🐠
Round trip transportation from Waikiki area
Mask, snorkel, fins
Life jacket
Beach mat
Use of Lock box for storing valuables, etc.
Guided tour
Bottled water
Snack
Free underwater photography images
(Sent , Google Photos, Google Drive etc.)
Hawaii consumption tax 4.712% included
🐙What's not included in the price🐙
Hanauma Bay admission $25.00 (Free for children under 12 years old)
Full body wetsuit $10.00 (required request in advance)
Short sleeve wet jacket $5.00 (required request in advance)
Prescription mask Free (required request in advance)
Beach towel
Tip for your consideration
👌Wetsuit is recommended for you if:
*You don't want to get sunburned
*Sensitive to cold (especially children)
*You want to protect your body in shallow water where you might get scratches from reef

🐟Other announcements🐟
Anyone who is healthy can participate

Pregnant women cannot participate

Smoking, including electronic cigarettes, is prohibited inside the park

No alcohol

No passport required

Please remember to apply sunscreen


Please bring a change of clothes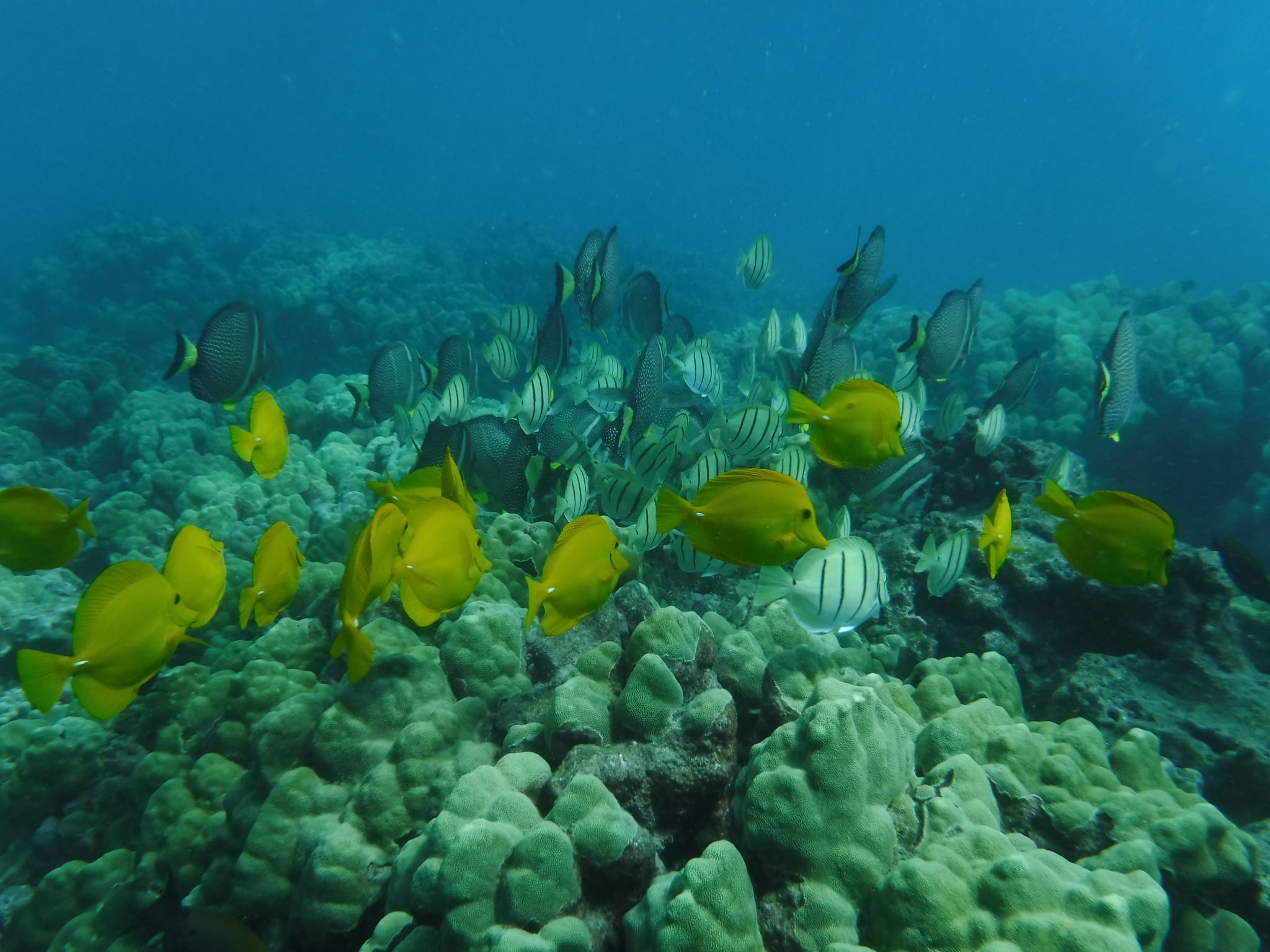 🐠 Group Snorkeling Guided Tour for Morning or Afternoon
$99.00
🐠 Pick up from Waikiki/Kahala area
Pick up from Waikiki/Kahala area
Morning: Starts at 6:30
Afternoon: Starts at 11:30
🐡Private tour Morning or Afternoon (Up to 5 people)
$424.00
🐡 Private Tour for up to 5 people
Pick up from Waikiki/Kahala area
Morning: Starts at 6:30
Afternoon: Starts at 11:30
*For payment, we will send you a card payment link.
VISA / MASTER / AMEX / DISCOVER / Apple Pay / Google Pay
*Card payments will incur an additional 3% processing fee.
*Prices are the same for adults and children.
🤿 Reservation Request 🤿
*Tours are only held on Wednesdays, Thursdays, and Fridays.
*Hanauma closing date in 2023: 11/10 (Friday), 11/23 (Thursday)
🐠 I am looking forward for your reservation inquiry!🐠
If you do not receive a reply, please email us again
No refunds from the day before the scheduled tour date to the day of the tour.
50% refund if 3-5 days before
Before that, we will give you a full refund.
Please let us know as soon as possible.